LEADERSHIP DEVELOPMENT & TRAINING
EXTREME LEADERS
AWARD-WINNING CULTURES
RADICAL RESULTS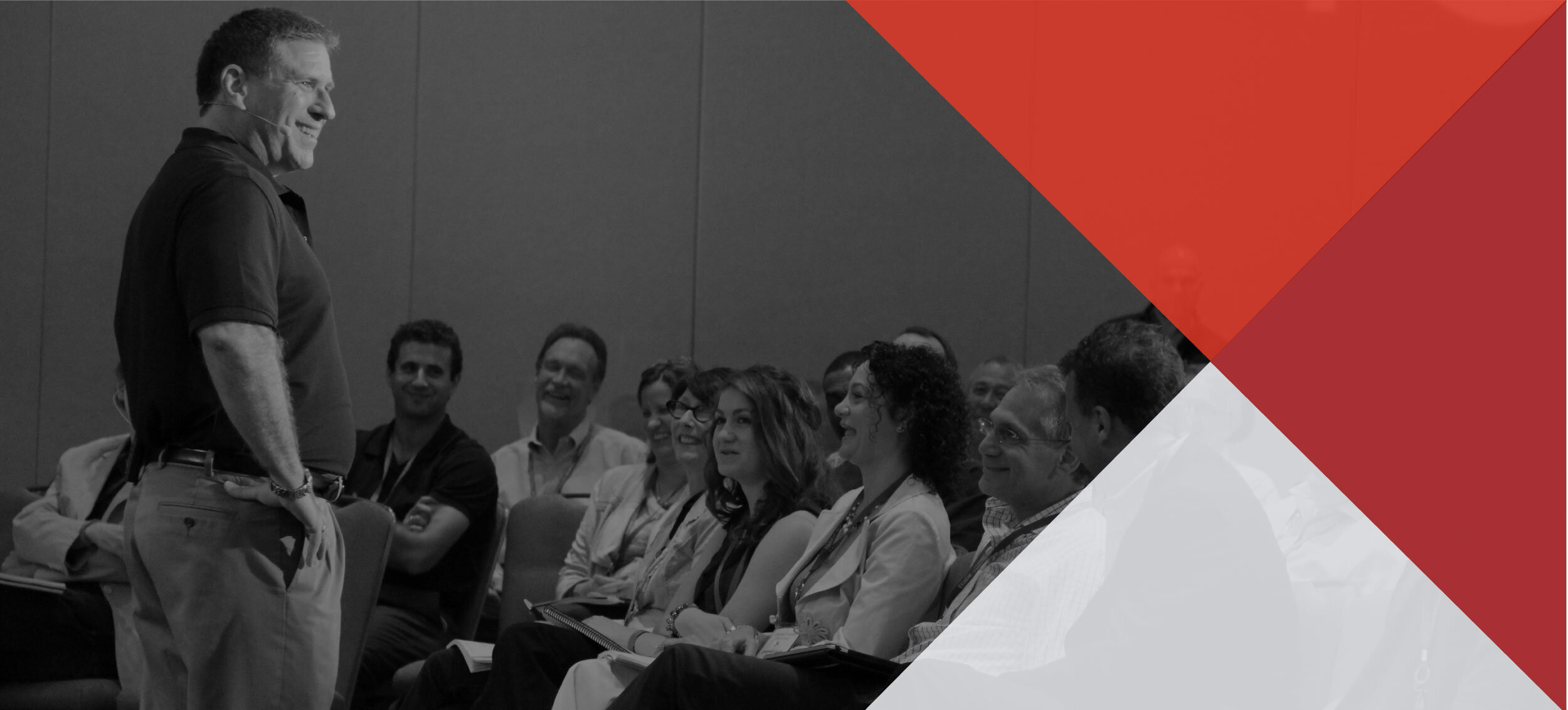 AWARD-WINNING CULTURE CONSULTING
WE'LL BREATHE NEW LIFE INTO YOUR WORKPLACE.
Founded by leadership pioneer and best-selling author Steve Farber, The Extreme Leadership Institute helps organizations realize their potential by using radical culture tranformation tactics rooted in passion, support, and most importantly—love. We help bright professionals grow into more productive, enthusiastic, and insightful leaders. The result? Increased engagement that transforms company cultures and supercharges profitability.
MANAGEMENT TRAINING
READY TO RADICALLY CHANGE YOUR COMPANY'S CULTURE?
Do your organization's leaders see company challenges as an opportunity or an obligation? Do they show up to work excited to make a positive impact in the lives of the people they lead?
We help excellent organizations nurture high-performing, supportive environments that foster more bottom-line results and beyond bottom-line enthusiasm and engagement.
IS YOUR TEAM EXCITED ABOUT ACHIEVING PHENOMENAL RESULTS WHILE UPLIFTING THE LIVES OF THE PEOPLE THEY INFLUENCE?
CUTTING-EDGE LEADERSHIP DEVELOPMENT
WE GIVE INDIVIDUALS AND ORGANIZATIONS THE TOOLS THEY NEED TO CREATE RADICAL SUCCESS.
Build an Extreme Leadership Culture in your community, workplace, or organization. Expand your success by recruiting great customers and associates.
Clarify what's important to you and your organization and leverage it to energize and inspire yourself and everyone you lead around a shared vision.
Increase your understanding of challenges and opportunities—personally and professionally—and learn how to lead yourself and others through them.
Gain proficiency as an Extreme Leadership facilitator, boost your self-confidence as a leader, and expand your ability to influence others in radically positive ways.
Offer Extreme Leadership Workshops in your organization or with your clients. Build a training and consulting business around The Extreme Leadership approach.
Join a network of diverse but like-minded Extreme Leaders from around the world who are excited (and supportive) about shaking up antiquated approaches to success.
Gain deep knowledge of the Extreme Leadership framework and learn how to apply it to create more success in your business and personal life.
Workplace culture is critical for talent acquisition, retention, and engagement. Stay competitive by learning innovative ways to let your talent thrive!
EXTREME LEADERSHIP RESULTS, CASE STUDIES & RESOURCES
WE'RE CHANGING THE WORLD ONE PERSON, ONE TEAM, ONE ORGANIZATION AT A TIME.